Anderson university
Graduation Flowers, Thank You Flowers, Celebration Bouquets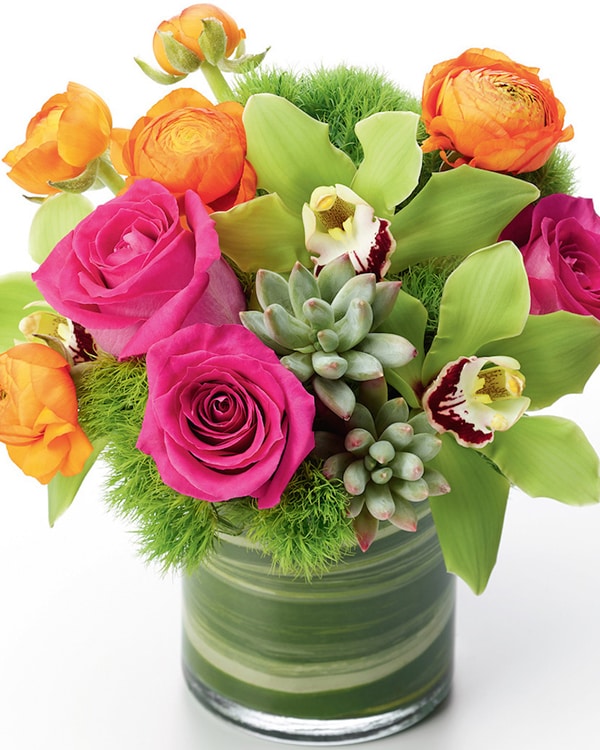 Steve's Flowers is your local Anderson, Indiana florist. We provide local same-day and express flower delivery service to Anderson University and other colleges in the greater Indianapolis area. Anderson University is affiliated with the Church of God and is one of the most popular colleges in the Indianapolis area. The university is ranked as one of the top colleges in the midwestern United States. They offer a wide array of degree opportunities, and are best know for their School of Theology. Anderson University was founded in 1917.
Anderson University is located at 1100 E 5th St, Anderson, IN 46012. The phone number for the facility is (765) 649-9071. The college is located just 9.5 miles from our Pendleton flower shop. Our delivery drivers can make the drive over to University of Indianapolis in approxmatley 19 minutes. Being so close, our delivery staff can generally make several flower deliveries per day to the University. Flower deliveries to the University are generally made between the hours of 8:30 am to 5:00 pm.
We offer the best selection of graduation flowers in Indianapolis. Our firm offers a wide array of fresh flower varieties. Graduation flowers can be custom designed to meet your exact needs.
Steve's Flowers employs a group of expert floral designers. This award winning team creates beautiful fresh flower arrangements. Steve's Flowers is a family owned and operated floral design firm. We offer the best selection of beautiful, farm fresh flowers, plants and occasion themed gifts in town. Every arrangement that we create comes with our 100% customer satisfaction guarantee.
100% Customer Satisfaction Guarantee
Every get well floral design we create is backed by our 100% customer satisfaction guarantee. Every flower arrangement we design and deliver is backed by this guarantee. If for any reason you don't absolutely love the flower arrangement that we create and deliver for you, just contact one of our floral design centers. We will replace that arrangement with one of equal or greater value, absolutely free of charge. Our delivery staff is one of the very best in Indiana. We also guarantee 100% on-time delivery for every flower arrangement we design and deliver.
Same-Day Flower Delivery
Steve's Flowers offers local same day and express flower delivery service to all Indianapolis, Pendleton and Greenwood area Colleges and Universities.
Express Flower Delivery
If you need your floral purchase or plant to arrive by a specific time of day, we encourage you to opt for our express flower delivery service. With express delivery, we can generally design and deliver your within 4 hours of the time you place the order.
Guaranteed Farm Fresh Flowers
Steve's Flowers offers the best selection of beautiful farm fresh flowers in Indianapolis. Many of the flowers we use in our floral bouquets are purchased directly from flower farms. Buying direct ensures that our flower designers always have the finest, freshest, highest quality floral products available.